Meeting Rooms & Events at the Comfort Inn
Comfort Inn & Suites Plano East's newly renovated Event Space and Meeting Rooms are contemporary yet elegant, providing the ideal space for your next personalized event. Whatever the occasion, this multifunctional space allows you the freedom to host an event as unique as you are, while keeping the cost down.
Plano Ballroom & Plano East/West Half Ballrooms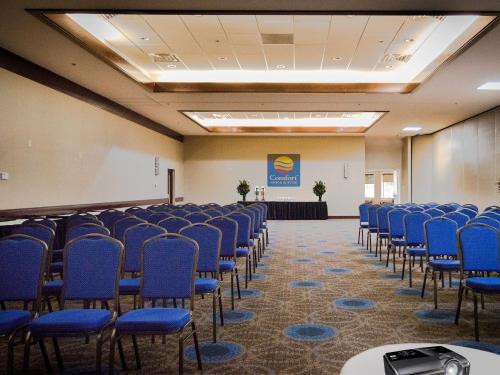 Features: Adjoining food prep kitchen w/ a refrigerator & warmer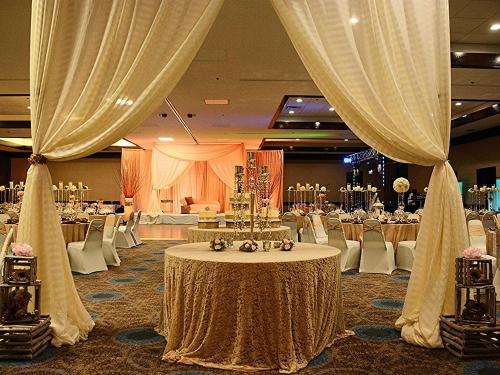 – Direct access to outdoor pool and picnic area

– Private back door delivery dock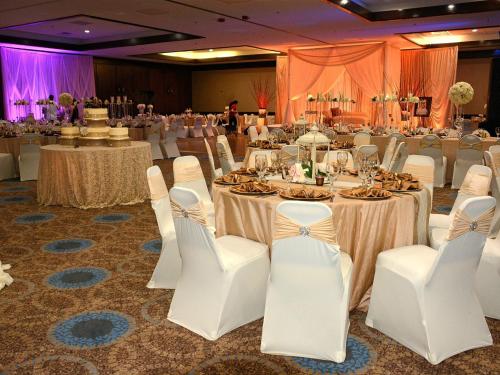 – Connects to 2 breakout rooms (Collin Creek and Spring Creek)

– Partition available to divide the room into 2 "half" ballrooms (Plano West/Plano East)
Collin Creek & Spring Creek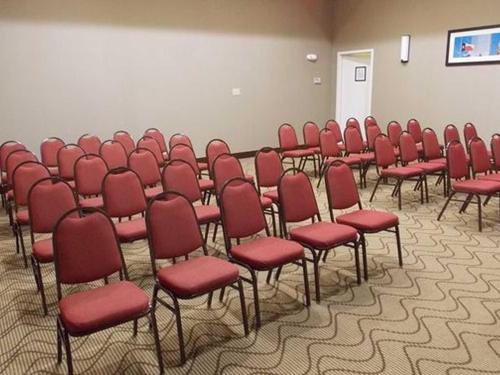 Features: Breakout/Meeting Rooms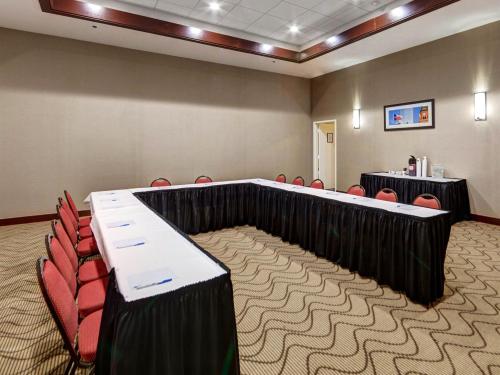 – Direct access to Plano Ballroom
– Private/Quite Space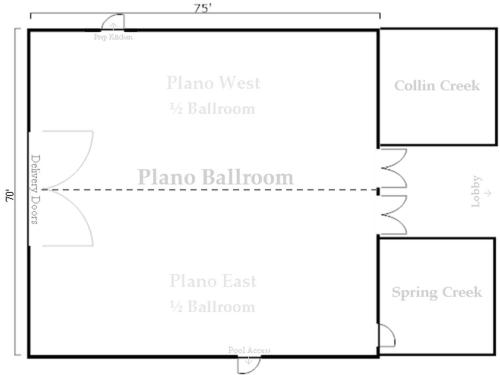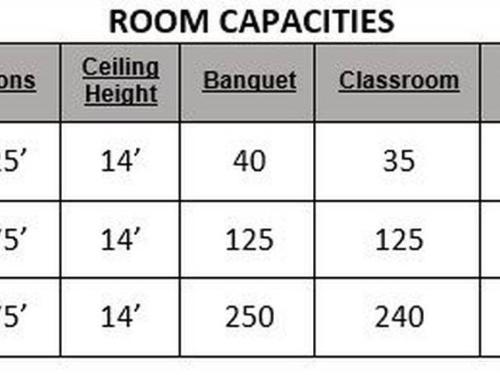 Legacy Clubroom
Features: Private bathrooms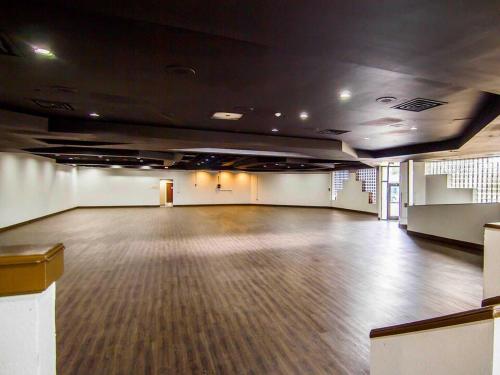 – 2 Private entrances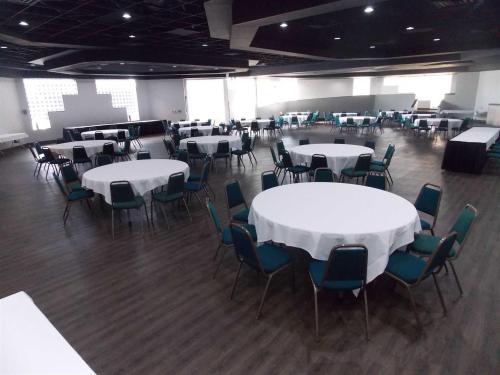 – Skylight and Many Windows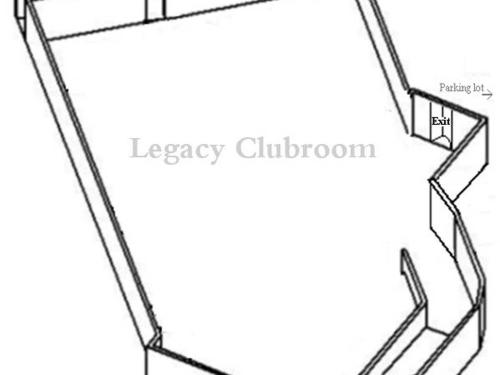 – Hardwood floors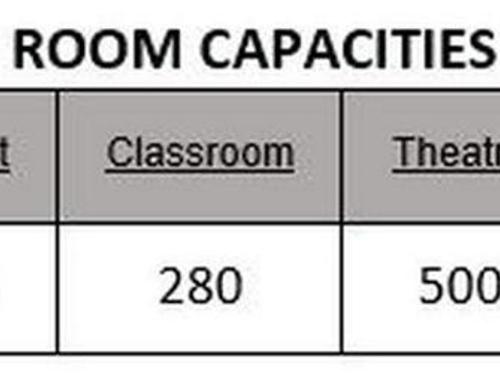 Event Space & Meeting Room Amenities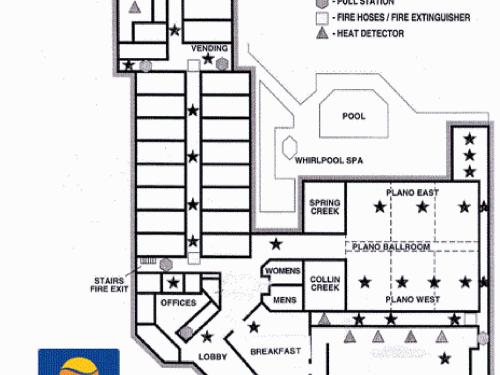 High-speed Wireless Internet Access
Dance floor (30' x 30')
Stage (full - 9' x 24'. Nine pieces each 3' x 8')
BYOB*
Tables (Multiple Types)
Blue, Red, or Green Chairs
White Linen Table Cloths
Black or Red Table Skirts
Water Station
Event Setup/cleanup
Coffee/Tea Setup*
Food/Beverage Setup
Projection Equip.*
TV/VCR/DVD
Sound System*
Video Conference
Guest Use Fax Machine
Guest Use Copy Machine
100% Smoke Free Hotel
Pens and Note Pads*
Projector Screen
Private Space
Flipchart & Markers*
Easel
Wheelchair Accessible
Private Bathrooms
Food Prep Kitchen
Outside Catering Allowed
(Preferred Catering Available)
* Indicates services/amenities that may require an additional cost.
Additional Event Space & Meeting Room Policies
IN-HOUSE EQUIPEMENT
Hotel will provide, at no charge, a reasonable amount of meeting equipment (for example, chairs, tables, chalkboards, etc.). These complimentary arrangements do not include special setups or extraordinary formats that would deplete Hotel's present in-house equipment to the point of requiring rental of an additional supply to accommodate Group's needs. If such special setups or extraordinary formats are requested, Hotel will present Group two (2) alternatives: (1) charging Group the rental cost for additional equipment, or (2) changing the extraordinary setup to a standard format, avoiding the additional cost.
The hotel can satisfy limited AV needs such as providing projector screen and power cords at no additional cost but does not keep additional AV equipment (sound system, projector, etc…) in event inventory. Hotel does work with a local AV company in order to satisfy event AV needs at an additional charge or group can bring their own AV.
HOTEL SERVICES & USE OF OUTSIDE VENDORS
Our hotel is a limited-service hotel, meaning we do not have food and beverage catering capabilities BUT we can supply a list of preferred caterers upon request. Otherwise, there is no restriction on outside catering other than food must be fully cooked upon arrival (No Raw or Uncooked Meats Are Permitted).
We are also BYOB, only requiring that any event that will be serving alcohol must have a hotel provided bartender. Any service of alcoholic beverages shall require a security fee of $45.00/hour and an alcohol service fee of $35.00/hour. Only hotel provided bartenders/servers may pour and/or serve alcohol. Hotel requires at least 1 Bartender and 1 Security Officer for every 100 people attending event.
BANQUET FUNCTION GUARANTEE
No Meeting Space is guaranteed for use without a 50% deposit and a valid Credit Card Authorization. The first deposit is not refundable if the group cancels the event.
​​​​​​​
Final payment is due no later than 7 days prior to the event date.
Preferred Vendor List
Our minimally-restrictive "outside vendor" policies allow you the freedom to host an event as unique as you are, while keeping the cost down. Click the PDF link below for a list of contacts.
Download PDF